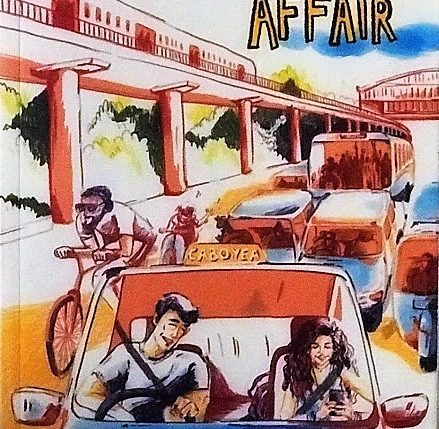 0
Our Start-up Affair
Sheila Kumar`s fourth book! Now available to order!
My note on the book
My story is a breezy read that deals with young professionals in a bustling city trying to balance the work-life-love equation as best as they can.
It has a lot of humour, it moves at a brisk pace and when it touches on serious, emotion-driven topics, it does so with a not-too-heavy hand.  And that is because my target readership is the young professional who enjoys an intelligent, relatable but light-hearted romance.
I have set my story in Start-up City, Bangalore. My heroine is co-partner of a food start-up called The Snack Team, which brings together two sets of people: those individuals and businesses looking for snack foods and those experts, professional chefs as well as home-makers, who cook up these snack foods.
She meets a dishy guy one evening, and what`s a bit weird is that the dishy guy is her cabbie! Something doesn't ring right here and sure enough, she soon discovers that he is actually the owner of a cab start-up.
To add to the quirk factor, she is Aditi, he is Aditya.
The attraction is immediate and they start seeing each other but work often intervenes, given that both are in the early stages of putting their businesses on track, and given that life  in India`s premier tech city can be as challenging to hack as it can be fun.
Aditi is a bindaas girl; Aditya is a reticent kind of man, serious, quiet, not given to confiding in anyone. That`s because he is a man with issues, mainly to do with a complex family set-up but as they deepen their relationship, Aditi is determined to slowly get him to open up to her.
She has issues, too; her only — unstated — stipulation from this exciting relationship is that her boyfriend   doesn't get serious enough to propose. Because Aditi doesn`t do serious.
But Aditya doesn`t do casual. Thus, an impasse. Aditi and Aditya break up, find the world is not such a happy place without each other and reconfigure their relationship, not without some soul-baring though.  
This being an adult romance, there is much fiery passion, there are doubts, misunderstandings but ultimately love triumphs, as it always does.
Adding to the mix is an interesting   supporting   cast to Aditi and Aditya, each person coming with their own individual whimsies.
Buy The Book Online:
---
Our Start-up Affair
Sheila Kumar
CATEGORY: Fiction
FORMAT: Paperback
(Paperback | ISBN 9789388326902 | 200 pp | Feb 2019)
Story Summary
Aditi Pillai is an entrepreneur—part-owner of the Snack Team, a food start-up. Sitting in her shared cab one day, in Bangalore's gridlocked traffic, she suddenly notices that her cab driver is extraordinarily good-looking. Turns out he is Aditya Shenoy, owner of cab aggregator start-up Caboyea.
And so starts a whirlwind romance between Aditi and Aditya. While she negotiates deadlines, irate clients and tries to have a fun time of it, he battles big-name competitors and driver integrity, all the while trying to get out of the long shadow cast by his flamboyant—and notorious—tycoon father. But as their romance gets more and more serious, they need to start talking about the big C word— commitment.
Will this Bangalore start-up affair take off and take wing, or will it crash and burn? Weaving its way through the lanes and bylanes of Bangalore, India's start-up capital, Our Start-up Affair is a funny, hip, romantic story that will warm every reader's heart.
Author Profile
Sheila Kumar is an independent writer and editor based in Bangalore. She worked for the Times of India Group in Bangalore and Delhi, then at Femina, Delhi for over a dozen years before turning freelancer. Her books include a collection of short stories Kith and Kin; Chronicles of a Clan, No Strings Attached and A Gluten-free Life (as co-author).
---
"But what is the love life of newts, if you boil it right down? Didn't you tell me once that they just waggled their tails at one another in the mating season?" 
"Quite correct." I shrugged my shoulders. 
"Well, all right, if they like it. But it's not my idea of molten passion."
PGW, Code of the Woosters.
Much as I love Wodehouse and much as I regard the love life of newts with (cautious) interest, I promise you that the molten passion in OUR START-UP AFFAIR (Speaking Tiger) is just that: molten passion. No newtsy stuff here. 😃
---
A mention in the Pune Mirror…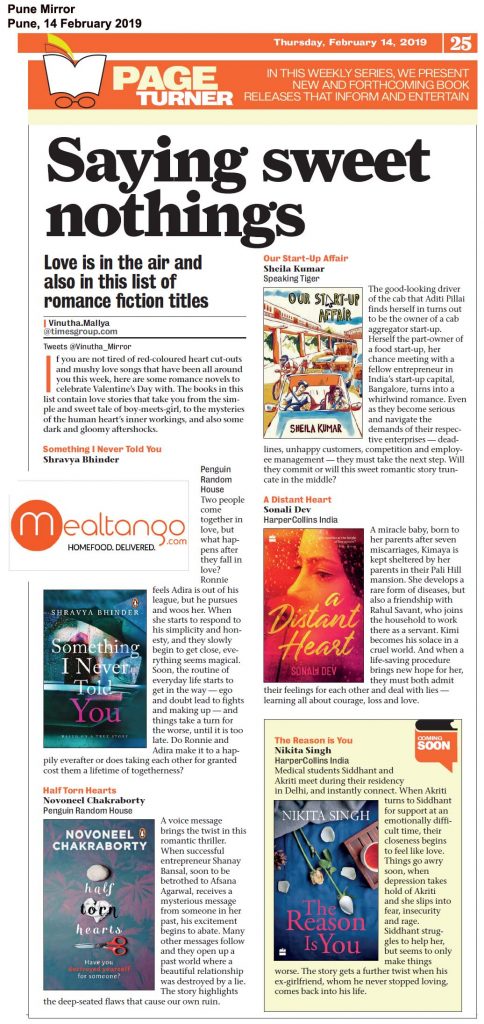 ---
In The Hindu`s Literary Review
---
OSA gets a lovely review in The New Sunday Express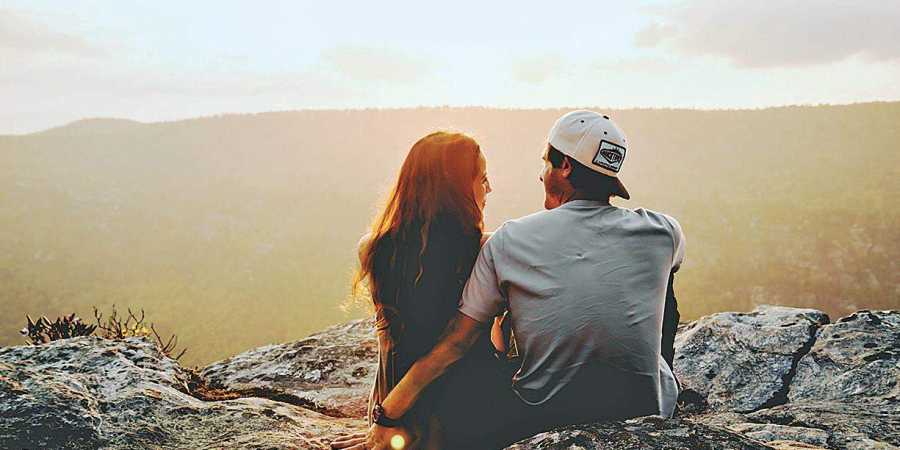 By Rebecca ChandyExpress News Service
Let me begin with a disclosure. I am not generally a fan of romances, preferring a murder mystery by Agatha Christie or Georgette Heyer or a stomach-aching, double-up-in-laughter book by PG Wodehouse or Bill Bryson as my usual go-to reads. Looking back, I never went through a Mills and Boon phase either, though I did read a handful of them, which came from having lived in hostels where M&Bs were always lying around. 
However, I recently picked up Sheila Kumar's A Start-up Affair as bit of light reading between two heavy books and now I wonder if I have been hasty in writing off romances! This story did not let my inherent cynicism for over-the-top romance rear its sceptical head. Which could be because this romance is by no means over the top.There are several endearing facets to this book. First of all, the story is set in Bengaluru, with the protagonist living in Thippasandra and working in Indiranagar.
Immediate resonance.
Having lived and worked in Indiranagar myself, I was overjoyed at the references to Bengaluru. Then, the cover illustration itself evokes warm and fuzzy feelings for the city with good old MG Road so clearly depicted. But it's not totally a rose-eyed picture.
The traffic problems, as well as the nostalgia for 'old Bangalore', have both been captured perfectly. There are several references to the city, of both its positives and negatives, and anyone who has lived in Bengaluru will be able to identify with them. 
The characters are all drawn up so well that I felt I knew them. The success of good writing lies in the ability to make the reader identify with the protagonist, and the author does this exceedingly well.
The heroine, Aditi, is described so appealingly. She is a skirt-loving, heavy silver jewellery-wearing girl with wild, cannot-be-tamed curls and reading about her was like reading about one of my friends. That is the beauty of this book, the characters are all sketched out in a such a way that you feel they are (almost all) your friends… or maybe I have spent too much time in Bengaluru!
Aditya and Aditi's story too, stays very real. This is what a relationship between two hectically busy, working-their-ass-off millennials would be like. I mean, it could have been me, if I owned a start-up! The story is not your usual one where girl meets boy, girl falls in love with boy and a few misunderstanding later, girl gets married to boy. 
Here, a very independent, food start-up-owning Aditi meets a cab start-up-owning, sometimes cab-driving and sometimes Ducati-riding, emotionally distant Aditya, and they take their time in falling in love. I understood word for word what Aditi was going through in her attraction to this guy and her hurt and pain when things don't go smoothly. However, she shows a great amount of restraint in not running after the man, and I liked that, it is typical of many women I know. As millennials, we seem to know how to move on when we have to move on. 
The twist in the tale? The girl is running away from commitment and the boy wants marriage. I loved the fact that the story did not end with the girl making some sort of compromise and settling for marriage, trading her skirts for the traditional sari, and everything else. The ending stayed true to the personalities of the characters. 
The author is simply wonderful with descriptions, and details of Aditi's emotional upheavals, her ups and downs, in additions to the physical descriptions of Bengaluru, are depicted so well that the reader can picture them clearly. I especially loved the descriptions of Aditya's mother's house. I have never visited a sprawling old-Bangalore house though I have glimpsed a few from afar, and reading that passage sure made me wish I had been inside one of them.As a light and entertaining read, A Start-up Affair fits the bill perfectly. Read it for fun. And as for me, I will be less judgmental in picking up romances in the future. Especially romances written by this author.  
Title: Our Start-up Affair
By: Sheila Kumar
Publisher: Speaking Tiger
Pages: 193
Price: Rs 299
http://www.newindianexpress.com/lifestyle/books/2019/mar/24/a-bengaluru-kind-of-love-1953265.html
---
Another lovely review, this time in the Sunday Herald…
Love in B'luru
Vibha Ghai, Mar 31 2019
Fluffy, fun, frothy. A Bengaluru hudugi, Sheila Kumar gives us Our Start-up Affair. True to the city of start-ups, the protagonists are young entrepreneurs, too. A and A, that's Aditi and Aditya, serendipitously come across each other while commuting, which is what all Bengalureans do for a good part of their day.
Aditi Pillai, part-owner of Snack Team, a food start-up, is sharing a cab from a new cab company, Caboyea, and the driver is this hunk who is the hottest thing she has seen for a while. She leches over the guy but finds it hard to believe he actually drives a cab for a living. Not only is he dishy but also speaks unaccented perfect English, is suave, with a sense of humour to boot. Too good to be true? 
She resolves to take only Caboyea cabs henceforth and even looks up the driver details to find out more about the intriguing, strong-jawed driver. The picture of Raj K S, the driver, that flashes on her phone screen is nothing like the guy who drove her. Her rides with the cab company bring on other polite drivers but not the driver, the fake Raj KS.
But well, Bengaluru being the small town that it is, brings them together once again on a typical rainy night when our ethnically skirted and silver-jewelleried and nose-pinned Missy is in the same cab again! And stuck in the rain-induced infamous Bengaluru traffic jam. Not that our lass is complaining! Engaging in a chitchat during the ride, she discovers that our cleft-in-the-chin cabbie remembers she stays in Tippasandra. She also notices his strong, muscled forearms. And that he loves rock music. And that he has been with the cab company since its inception. And, hold your breath and down that disbelief, before joining the company, he was studying for a business administration degree in the US of A. Aha !
So, if a light fun read is the call of the day, go get this.
Well, obviously, all readers guess that the drool-worthy dude is not a cabbie, duh! He is the owner of the cab aggregator company, which is a start-up, what else. And he is Aditya Shenoy, not Raj K S! Turns out that the second time she was picked up by him in his cab was not luck by chance but was arranged by him. The attraction is mutual and the chemistry sizzles.
And so the desi Mills & Boon kicks off with the meet-ups and dates whenever they can, busy as they are with their respective start-ups and the issues that come with them. She has chef trainings, angry customers, new products to deal with, and he has investor issues while trying to carve a niche among the biggie cab companies operating in the city.
The bomb drops when well-meaning friends of Aditi discover, thanks to Uncle Google, that Aditya is the son of the local liquor magnate who has business dealings in diverse areas: aviation, beauty contests, casinos, hotels, the works! Estranged, but son nevertheless. That casts a shadow on the relationship, but temporarily. Feisty Aditi bounces back and deals with Aditya on her own terms, regardless of his Ducatis and Mercedes convertibles.
Marriage-phobic that she is, she turns down his proposal, which obviously creates a distance between the two. The issue of commitment means different things to both of them..
Will they or won't they get together again? Now that would be telling! Our Start-up Affair is a good racy read, perfect for travel or a rainy day, complete with hot chai/coffee and a plate of pakoras. Or popcorn. It's a great read even without the the travel or rain, for such times when you don't want any heavy stuff but need a book for company.
Bengalureans will find the whole scenario recognisable with mention of  familiar favourite landmarks like Topkapi and Premier Book Store and MG Road, even the 'Flyover beda' protest. The characters come to life with Kumar's easy language, one that can be heard on the roads and not in literary tomes.
Yes, there are steamy, stormy spicy scenes, but they are not like item numbers in films; they actually move the story and the relationship along.
So, if a light fun read is the call of the day, go get this. Now, who could the flamboyant tycoon playboy industrialist be modelled after, I wonder, the one with the cleft chin!
https://www.deccanherald.com/sunday-herald/sunday-herald-books/book-review-our-start-up-affair-by-sheila-kumar-725981.html
---
OSA gets a mention in The Pioneer

---
OSA gets a lovely piece in the Deccan Chronicle
Start-up something like love
Author Sheila Kumar's new book Our Start-Up Affair shows us how beautiful love can be even in a metropolitan city.
We tend to cross paths with several people every day in our lives. Our Start-Up Affair by Sheila Kumar gives us a passionate start-up love story that blooms from a chance meeting. A trend that was popular in the past has now made its way back into our fast- paced life. With romance, drama, sizzling and sensual love, this book has all that one needs to caress their hidden inner desires.
Our- Start-Up affair by Sheila Kumar, Publisher: Speaking Tiger pp.192, Rs 299
Sheila edits manuscripts and reviews books for publications on a daily basis. Hence writing love stories is her cheat code. She said, "I like writing relationship novels. I'm struck by the fact that humour plays small role in most of the books I edit or review. So, writing light and breezy reads is a sort of counterbalance for me."
Our Start-Up Affair is a love story that strikes up between two heterosexual, on- the- go entrepreneurs who meet in a destined cab ride. The female protagonist Aditi Pillai is a petite pataka with a versatile wardrobe who is also the author's favourite character, while the hero Aditya Shenoy is a 'tall, dark and handsome' lad and the son of a 'flamboyant notorious liquor baron'. With spine- clinching lovemaking and a chemistry to die, for this rollercoaster romance experiences a glitch mid-way.
When questioned about what inspired her to write a start-up love novel, Sheila shared an incident her sister experienced during cab ride. The driver was fluent in English and revealed that he was a techie who had an early burnout and decided to become his own boss. She said, "I got to thinking; this should be the base for my next romance."
One things is common in all her books. From Kith and Kin to No Strings Attached and Our Start-Up Affair, all the lead characters are 'strong-willed, resolute, they pretty much do what they want to do, and damn the consequences!' When asked if this was her way of trying to break the taboos of the primitive society we live in she said, "I'm not consciously using them as iconoclastic exemplars but yes indeed, we could do with more such people around us, even as the bands of tolerance are loosening and the bands of orthodoxy are tightening."
Sheila's message to aspiring writers is, "All the old chestnuts hold true: read. Reading helps shape your language and polish your work. When you write your story, do it in the language and style at your command. Get an editor to plug all the gaps. Don't put a work of mediocrity out there. Every book does have its reader but that's no excuse to flood the market with bad writing."
https://www.deccanchronicle.com/lifestyle/books-and-art/170419/start-up-something-like-love.html
---
And then,  TVoF has me writing about my heroine Aditi Pillai`s fashion choices….
Writing Aditi: Fashioning a Bangalore Millennial
by Sheila Kumar
The clothing choices of Our Start-up Affair's protagonist mirror the fast-paced ambitions of India's Silicon City
Writing Aditi presented a conundrum I had not anticipated. Aditi Pillai, the heroine of my latest book, Our Start-up Affair (Speaking Tiger 2019, ₹299) is a girl with a head full of glossy curls, quite her crowning glory, and a definitive taste in clothing. She wears long skirts paired with cropped tops, camis, spaghetti-strap tops, halternecks, short kurtis. She doesn't do sober much, colour is her camouflage. Oh, and she piles on loads of silver jewellery.
Aditi is a typical Bangalore millennial. Co-owner of a food start-up, she travels across town most days, parties when she can, tries out every new eating joint that opens in Silicon City. She's actually a PYT, though she'd hate to be labelled such, and her sartorial picks only reflect and gloss up her undeniable good looks.
The conundrum? Well, the average Bangalore millennial is a sharp dresser, no doubt about that. But they are no fashion warriors, they don't expend much time or energy in choosing what to wear, how to wear it or when to wear it. They pull on their threads automatically and head out, to work, to party, to hang with friends, on a date. Utility usually wins over vanity.
However, the more I thought about Aditi's clothing choices, the more I realised that she really does typify a woman of her generation. Aditi quite unconsciously uses clothes as a metaphor for her emotions. She dresses up when she's feeling down. When she starts to date a guy who tools around town on a Ducati, she has to temporarily shelve those long skirts and pull out jeans, which she pairs with eye-catching tops. When she dresses up with the express intention of impressing her boyfriend, she gets into a bodycon dress, and wears it most unselfconsciously. She's got it, so she flaunts it.
This means her wardrobe is full of striking clothes in striking colours, both casual and formal. This means she can effortlessly use her clothes to project her individuality out onto the world at large.
The book cover of Sheila Kumar's 'Our Start-up Affair', published by Speaking Tiger 2019.
There is one passage in the book where Aditi is dressed most casually on a work-related visit to Bangalore's toniest club, and runs into her boyfriend and his notorious tycoon father. Just for a nanosecond, she is dismayed and rues the fact that she isn't looking her best. Then her natural self-confidence reasserts itself and she thinks, the heck with it.
Which makes Aditi Pillai a typical Bangalore millennial, after all.
The following has been excerpted from page 65 of 'Our Start-Up Affair' by Sheila Kumar, published by Speaking Tiger 2019.
Sudarshan Kamath came up closer, apparently all the better to subject Aditi to a quick scrutiny, no less intense for its fleeting duration. For the first time in her young life, Aditi felt underdressed. The skirt she was wearing tonight was a deep pink one paired with a sleeveless indigo top, cut away to reveal the fine bones of her shoulders as well as her collarbone. Her rust-toned chunni was serving as a stole and was draped in casual fashion about her shoulders.
Eeep, she thought before her pragmatism reasserted itself: she was not on show for Mr Moneybags Kamath. She was here on work and this was attire suited to that purpose.
The following has been excerpted from pages 9, 10 and 11 of 'Our Start-Up Affair' by Sheila Kumar, published by Speaking Tiger 2019. The excerpts  give the reader an idea of what Aditi Pillai looks like and how she dresses, most of the time.  
A casual glance in the mirror showed her what she took for granted but many other appreciated: a trim figure, short enough to be forever called petite, a mass of silken curls currently coloured a deep shade of auburn shot with pink, a pair of large expressive eyes the colour of hazelnut cappuccino, the smallest diamond pin glistening on the side of a shapely nose, and Botticelli lips. The last feature was a major irritant to Aditi though many an enamoured man threatened to write odes to those very lips.
She nearly always wore long skirts, gaily patterned, block-printed, in earthy colours, and paired them with short tops, camis, kurtis, and kurtas; today she was airing out a deep red skirt paired with a beige sleeveless top. Loads of silver bangles and dangling silver arrowhead earrings completed the picture.
'Lookin' good, girl,' she told her reflection cheerfully and shot off to get some breakfast. Ritu had left fast-congealing cooked cereal on the dining table and Aditi quickly re-heated it, sliced a banana into it and wolfed it down standing. Then she was out of the door.
Her workplace was a mere ten-minute walk away and Mickey was at his desk when she entered the studio loft that served as their office. They had painted the place themselves in a pleasing shade of soft yellow, which they noticed went well with the most crotchety clients. Pia Dasgupta and Raman Kumar, the other two who made up the full complement of their core team, had yet to make an appearance.
Aditi and Mickey, whose real name was Chandan Bhatia, had started their business together last year. The Snack Team brought those who were looking for out-of-the-ordinary snacks together with chefs, both professional as well as homemakers, who cooked up these snacks. Just a few months ago they had widened their database and now supplied short eats as well as chefs for catered events across Bangalore.
Aditi and Mickey handled the business and tech end of the business while Pia, a whiz at accounting, did the math and Raman, who had studied in Culinary College of America, was the food man. On papers, those were their given designations but on the ground all four of them crossed over, involved themselves in every aspect of the business and worked as a tight team. It was hard work but all of them were committed to this baby, the Snack Team. In between, they managed to have fun, too.
Mickey coked a mobile eyebrow and surveyed Aditi keenly. 'You are er…glowing today,' he said, lips slanted in a sardonic grin.
'Wassup?'
'I always glow,' Aditi informed her burly friend loftily.
'You wish! No, it's something else. Wassup and spill!'
And Aditi found herself telling Mickey, her classmate in college, her closest friend apart from Ritu, all about last evening's cab journey and about the 'cabbie' too.
'He was divine,' she sighed, trailing off, her eyes going all soft and dreamy.
Then Mickey said, 'Mmm. Cab driver.' And even as Aditi glared across at him, he hurriedly finished his sentence: 'No, really good show!'
'Good show?' Aditi gaped.
'Yup,' Mickey told her firmly. 'We need a cabbie on call in our business.'
Just as Aditi was about to turn the air blue with cussing, and she did and effective line in cussing, first Pia then Raman walked in and the conversation turned to work.
Hop on the start-up ride through the lanes and bylanes of Bangalore to figure out what happens to Aditi when she meets her Mr Desirable 'cabbie', Aditya Shenoy, owner of a cab start-up. Does the whirlwind romance that ensues take off and fly high or come down crashing?
https://thevoiceoffashion.com/intersections/culture/writing-aditi-fashioning-a-bangalore-millennial-2446
---
     Snapshots from the launch…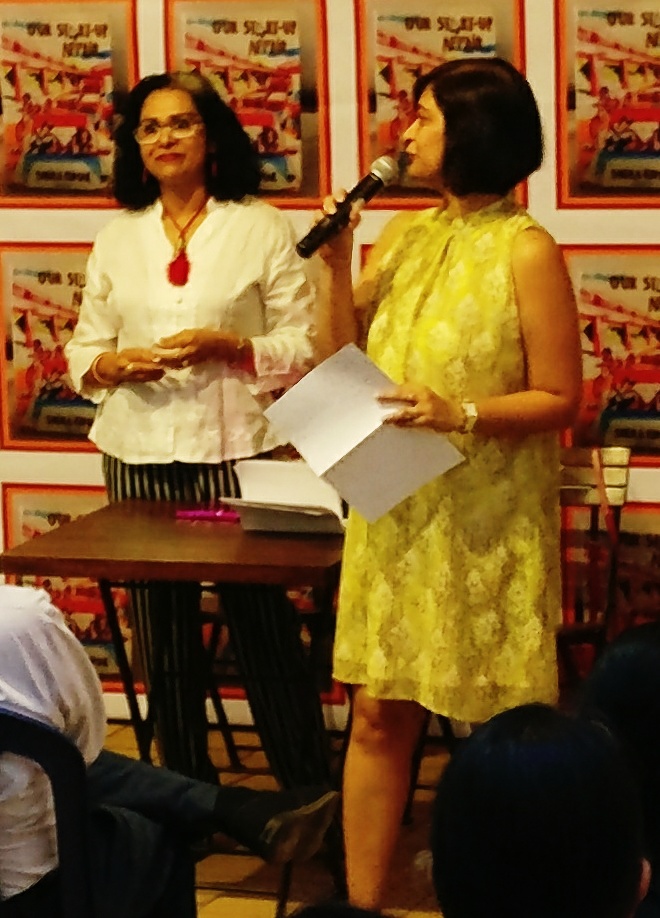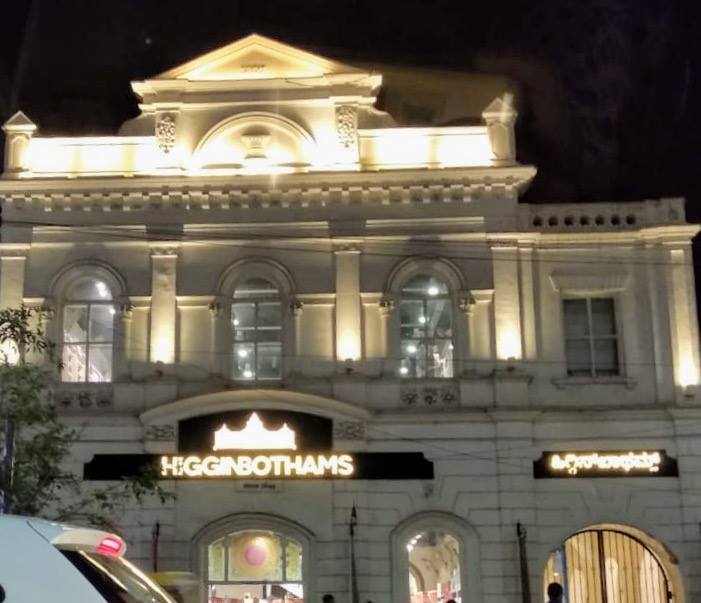 ---
READERS REVERT
Nilanjana Taraphder, Kolkata. 
Romance had become a beautiful memory until I read OSA! Felt young and flushed reading of Aditi and Aditya`s amorous intrigues and their journey, described in your crisp, smart style,  crowning you the Queen of Romance! Even if A and A may wait decades to say `I do, ` I hope the world becomes a better place for faith in marriage to be fortified. 
Jacqueline Cocaco, Bangalore, in a delightful, delish review:
What a swing back in time it was for me, getting deeply engaged in a story of romance as told in your latest novel, 'Our Start-up Affair'…
To begin with, what an appropriate title for a love story set in the current 'rush-crush' scenario of life in a city like Bengaluru, which doesn't prohibit ' love at first sight' but in this case,  allows maturity, sense, good friends and the heroine's 'good angel' to guide those racing hearts through ups and downs, sometimes subdued by doubt or despair,  following a high of thrills and frills, which are inevitable in a romantic liason…
The intrigue and mystery of family relationships, conflicting surnames, stemming from shenanigans that ring a loud bell of a parallel familiarity among us ' local oldies' are sought to be slowly unravelled, as the couple, now convinced of their ' can't do without each other' feelings, move forward on their journey towards sealing the big 'c'…
Read the book to know 'whose way'!
I  enjoyed its crisp language, compatible interactions of companion characters; it educated me loads about the high and hot spots of contemporary Bangalore, its high speed life apart from work that include long drives on a Ducati, in a Lambhorgini ( in my days it was the Java bike, a Lambretta or Vespa scooter, the Fiat or Standard Herald,  if the pop lent his son the car!) the heroine's sartorial style which I can picture perfectly being so descriptive, the high spots like Blue Fox and Topkapi for dates and entertainment in that era, as you've mentioned in the book…
Many thanks Sheila. Romance is something which will never fade out of fashion or one's attention!
Shiva Mittal called OSA  "a  perfect binge-read for weekends" on Amazon
Our Start-up Affair by Sheila Kumar is a light, breezy read which can be finished in a few hours. But it talks about a issue which holds many different opinions linked to religion, society and modernity. It is 'Marriage'. Aditi works in a food start-up. Aditya runs a cab start-up despite having big competitors around him. Set in Bangalore, known as IT Hub and famous for its bottleneck traffic, the story weaves quickly. The infatuation, which we name love, strikes between Aditi and Aditya. So, starts a whirlwind romance. Aditi is casual about love. She believes it will come and go and doesn't bother about taking it on a serious note. She focuses more on her work, dealing with clients, completing her goals and having a fun time with Aditya and her best friend Ritu, who is her flatmate as well. But, no love story is perfect. It holds complications, misunderstanding, secrets which we do not want to unfold. Aditya has a family secret which seriously affects  Aditi and her relationship with him. . She remains suspicious and concerned because she never gets to know the complete truth, until the very end of the story. Aditya, on the other hand, is not at all suspicious about Aditi; he is disturbed as Aditi is adamant about not turning their relationship into marriage.
This is the premise of the story, raising questions about marriage, the kind of love we believe in nowadays, naming it as 'serious relationship,' but when the time comes to stick together,  we believe letting go is best. This book teaches us that love is giving up your 'selfish' desires, and understanding partnership. The feeling of love raises your desire uphill, but one should be prepare for downhills  as well.
The writing is lucid, spiced with a good vocabulary, and fast-paced narration. You get to read about all the Bangalorean culture, work and lifestyle. I personally like the cover illustration by Snigdha Rao. It's kind of old skool, attractive and brings that 90s vibe.
I enjoyed the book and kudos to author for not writing it as a lovey dovey read.
An Amazon reviews that gives OSA five stars!
This book was a very enjoyable read all through.
I liked the feisty heroine Aditi, I liked the quiet hero Aditya but it was Aditi`s friends who kind of grew on me, they were such a relatable bunch of millennials living and working in Bangalore. All of us have a bunch of such close supportive friends, and the author has drawn out their characters very well. Sheila Kumar`s romances, like her characters, are growing on me! Abhishek Shinde, Mumbai, on Amazon. He gave OSA   *****   stars.
Our startup affair as the name suggests is based in Bengaluru, the start-up capital of India. The protagonists meet serendipitously while commuting, the girl falls for the cab driver who turns out to be the owner of the startup cab company. The attraction between the two is mutual and chemistry sizzles. Like every love story this one has its own ups & downs and to figure out more, I suggest you pick up this light and fun read to transport yourself into the world of fun dates sprawled all over the Bengaluru city. The characters in the story are relatable, the language is easy and the plot keeps you engaged till the end. So if a light fun read is what you're seeking, go for this and you won't be disappointed. Arunima Singh, Seattle. 
Really enjoyed reading this…love the easy relatable narrative. The characters are so real and easy to connect with…loved the spunky Aditi and the tall dark handsome Aditya. Actually helped me understand the psyche of the millennials!!!! Looking forward to the next one!! Smita Desai, Mumbai, on Amazon. She gave OSA ***** stars.
A breezy, easy read that light-heartedly touches upon some very relevant issues — marriage and commitment, protection of a much-loved city's heritage from political greed, and public safety in an era where cab aggregators have become the lifeline of the urban commuter. Aditi's ability to laugh in the face of disappointment, her passionate self-confidence, and Aditya's compelling conscience and irresistible jaw line (!), and the quirky co-incidence of very similar names make for unforgettable characters! Loved it! Aditi Rao, Bangalore.
Thank you so much for a few days of most pleasurable reading. I started reading the book slowly so that I could prolong the reading time, but soon I was reading it quickly, as I could not contain my impatience and curiosity. I liked your heroine's strength of character, I liked her in all her different moods.The book will be loved by oldies like me (I`m 81!) as well as by teenagers and middle-aged people. I loved it, it was so interesting and romantic. Devaki Menon, Kozhikode.
I found OSA a very breezy, youthful book! Enjoyed it, loved that you were able to get the way today`s urban young think, live and work. And of course, the Bangalore background was a bonus! Sarita Hegde, Bangalore.
I finished the book in one sitting, so enjoyed the read. I love the detailed descriptions you have provided to both people and things, a clear picture of the story forms in the mind`s eye even as one reads the printed words. Sunita Malik, Singapore.
Reading OSA and luvvviiinnng it! Quick, write some more love stories! Geeta D`Souza, Bangalore.
Writing about a bunch of millennials? You cracked it! Gemma Burman, Bangalore.
Your book is so enjoyable! It took me back to my er, salad days. 🙂 Mallika Obeid, Chennai.
I'm reading your book right now. Perfect for the train journey to Chennai and I've just a few pages left. A light breezy read with lots of interesting detailing. Well done! Asha Nehemiah, Bangalore.
The story was so intriguing, I finished it in 2.5 hours. I quite liked the way the relationship between Aditya Shenoy and Aditi Pillai developed. And I think you ought to do a Bangalore Trilogy now: a third Bangalore story after No Strings Attached and Our Start-up Affair! Rohit Gopalan, Adelaide.
The story is very true to life and perfectly what the millennials would be going through in their love lives and work lives. Andaleeb Wajid, Bangalore.
Ever since I read No Strings Attached a few years ago, written by same writer, I`ve been looking out for more books by her. Our Start-up Affair is another lively romance by her, and I really enjoyed it. It`s about how two people (Aditya and Aditi!) who run start-ups in Bangalore (start-up capital of India) meet and fall in love with each other but cannot take the relationship forward because she is commitment-phobic. The book is packed with interesting snippets about start-ups, about life in Bangalore, and also has a lot of humour. A fun read. Lea Pillai, Mumbai, on Good Reads. She gave it **** stars.
It was a good read, Sheila. You should seriously consider making it into a TV serial or film. Dr Ajit Bhide, Bangalore.
A gripping read! Surhudha Kulkarni, Pune.
So enjoyed reading the book. Felt on familiar land, felt as if it was all happening around me, it was that realistic! I guess the connect was all the better because I`m from the same coastal area as the hero Aditya Shenoy does. Veena Shetty, Mangalore.
I was at the doc`s and the only thing that kept me from becoming a mass of nerves while waiting was the fact that I was reading OSA…thank you, Sheila!Geeta D`Souza, Bangalore.
Just finished reading OSA. if you like romance, food, Bangalore or are in search of a well-written book…PICK IT UP! Jeeva Anna George, Bangalore.
I loved the characters you created ! Liked the way Aditya Shenoy was introduced . Your comprehensive research and your smooth writing skill is incredible. It's a warm, cozy tale about the triumph of love, friendship and second chances . Great storytelling ….delightful reading …..It's fun and oh-so-hot !!! Anita Nair, NYC.